March 31, 2015
Gary Sinise to Narrate "Brush of Honor"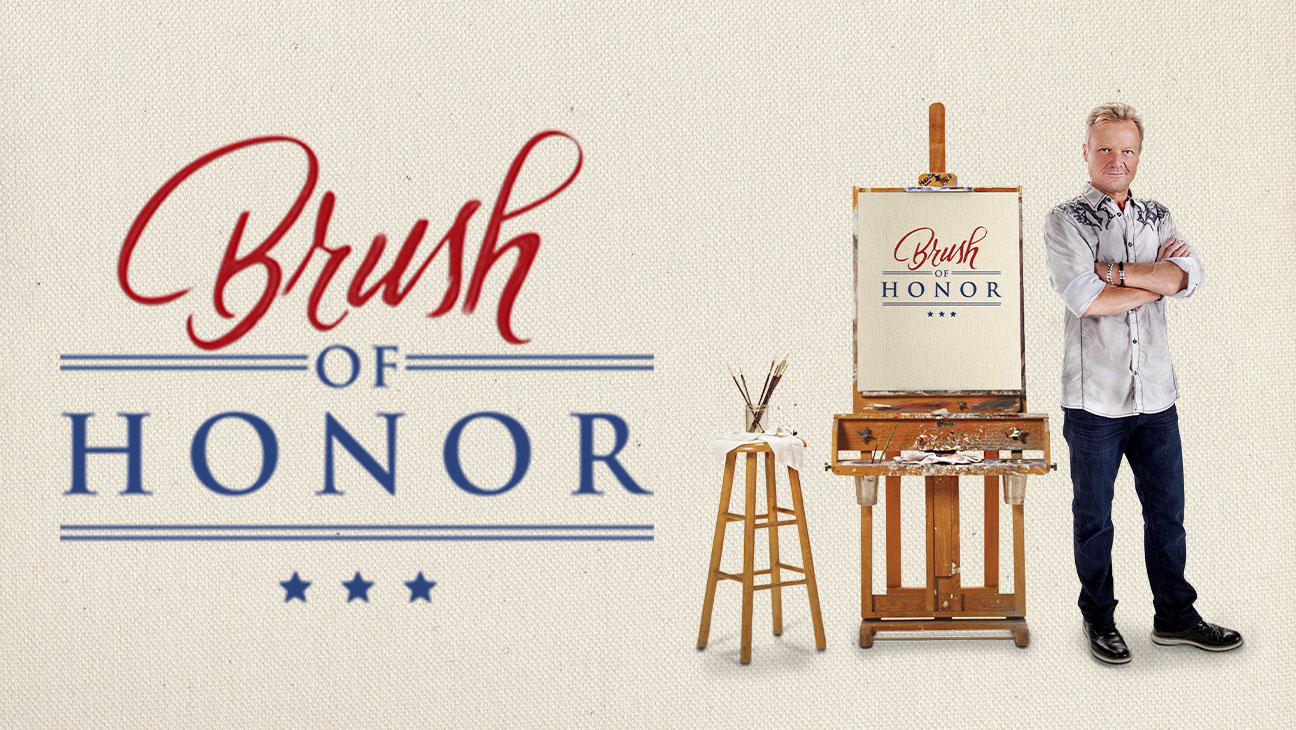 New INSP Original Series premieres on Thursday, May 21st at 9pm EST with an encore presentation on Memorial Day
Indian Land, SC–Gary Sinise has been signed to narrate Season 1 of the new INSP original series, "Brush of Honor." The announcement was made by Doug Butts, INSP's SVP of Programming.  Sinise has long been a supporter of the troops and in 2011 founded the Gary Sinise Foundation with the mission to serve and honor our nation's defenders, veterans, first responders, their families and those in need by creating and supporting unique programs that entertain, educate, inspire, strengthen and build communities.
Brush of Honor follows host & artist Phil Taylor as he honors America's fallen in a unique tribute.  Each episode features Phil's journey to learn as much as he can about a particular service member in order to accurately reflect his or her true spirit.  He visits their hometown and meets with family members, friends and comrades in order to gain a clear understanding of what leads these young men and women to serve and lay down their life for our country.  The episode then culminates in a "reveal" ceremony in which the portrait is presented to the fallen hero's family.
"We are excited to have Gary narrating these episodes," said Butts.  "He and the Gary Sinise Foundation have supported our nation's military and their families for years.  His narration of our Brush of Honor series is yet another example of his ongoing commitment to help honor the brave men, women and families who have sacrificed so much to defend America."
Sinise agrees.  "Freedom and security are precious gifts that we should never take for granted.  In these dangerous times, as Americans, it is critically important that we do all we can to give something back to our defenders and their families. Phil Taylor embodies that spirit by utilizing his skills as an artist to capture the image of those Americans who have given their lives in service to our country. I met Phil through our mutual commitment to support those who willingly sacrifice each day to provide our precious freedom and security. I admire his work and am thrilled to support this effort.  His portraits are an invaluable gift to families of the fallen."
The first episode of Brush of Honor premieres Thursday, May 21, 2015 at 9:00pm ET.  Then, in a special Memorial Day presentation, two episodes will air at 9:00pm ET.  For more information, visit www.insp.com.
###