March 10, 2015
INSP Announces New Original Series Honoring Fallen Soldiers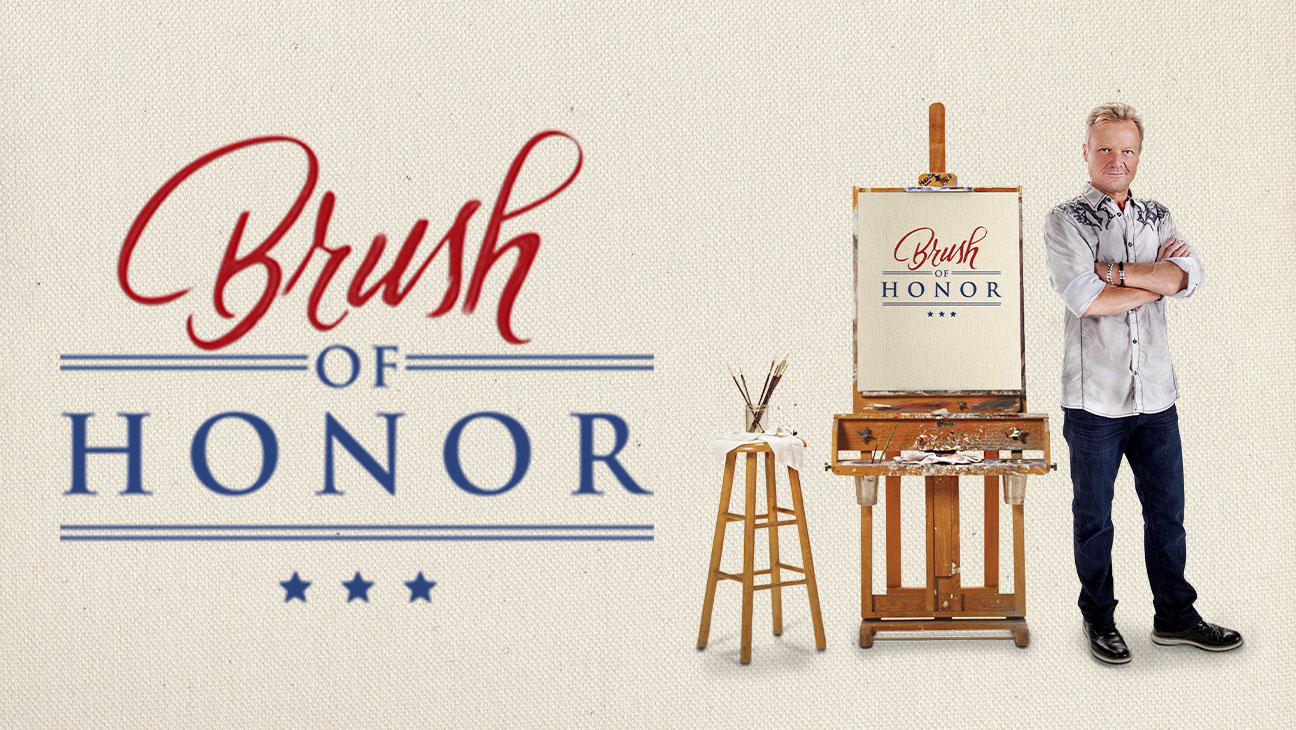 "Brush of Honor" premieres on Thursday, May 21st at 9pm ET with an encore presentation on Memorial Day
Indian Land, SC – INSP today announced the premiere of an original series, Brush of Honor, scheduled to debut on May 21st with an encore presentation on Memorial Day.  The announcement was made by Doug Butts, SVP of Programming.
Brush of Honor follows artist Phil Taylor as he honors America's fallen soldiers in a unique tribute.  In each episode, Phil embarks on a journey to learn as much as he can about a particular soldier in order to accurately reflect the fallen hero's true spirit in a hand-painted original portrait.  He visits the soldier's hometown and meets with family members, friends and comrades.  Through this process, he gains a clearer understanding of what leads these young men and women to serve and lay down their lives for our country.
"This is much more than just a work of art," Butts explained.  "Phil has a way of capturing the spirit of each service member.  Whether it's a contagious smile, a twinkle in the eye, or a palpable love of country, Phil is able to infuse each portrait with the essence of the soldier's life, and 'bring them home.'"
Each episode culminates in a powerful "reveal" orchestrated by Phil's wife, Lisa, in which the portrait is presented to the family. "These become a celebration of life," continued Butts, "with special ceremonies featuring local and national personalities, military personnel, and others who were a meaningful part of the service member's life.  While the series evokes deep emotion, it also is extremely heartwarming.  Joy and laughter weave throughout each episode as family and friends recollect humorous moments and uplifting stories.  It's quite moving."
Dale Ardizzone, COO of INSP, couldn't agree more.  "The series is a natural fit for our network," he said.  "It perfectly blends with our line-up of wholesome, family-oriented content.  And it has multi-generational appeal.  We are proud to honor our fallen heroes with this series and are confident that the show will resonate with INSP's current audience, as well as attract new viewers."
Brush of Honor is produced for INSP by Austin Street Productions and Wellington Entertainment.  The first episode premieres Thursday, May 21, 2015 at 9:00pm ET.  Then, in a special Memorial Day presentation, two episodes will air at 9:00pm ET.  For more information, visit www.insp.com.
###
FOR IMMEDIATE RELEASE
March 10, 2015