August 22, 2023
INSP ANNOUNCES NEW SEASON OF "INTO THE WILD FRONTIER"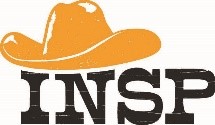 For immediate release
INSP ANNOUNCES NEW SEASON OF "INTO THE WILD FRONTIER"
 (Indian Land, SC – August 22, 2023) – INSP, the recognized leader in Western and Western-adjacent programming, has officially greenlit Season 4 of its popular historical docudrama, INTO THE WILD FRONTIER. Doug Butts, EVP of Programming for INSP, made the announcement.
"We are excited to announce production of a fourth season," said Butts. "From its initial airing, INTO THE WILD FRONTIER has taken audiences on an extraordinary journey through history, presenting the challenges and conquests of daring adventurers. This was an era when America was rugged, dangerous and, for the most part, unexplored. Each episode is unique, focusing on pioneers of the Western frontier, many of whom are unknown or obscure.  We are bringing these heroic men and women, and their stories, to life."
INTO THE WILD FRONTIER chronicles America's expansion westward, where the promise of new lands teeming with game and other riches provided an irresistible pull for those who were willing to risk it all in the spirit of adventure. As they push deeper into the wilderness, crossing vast mountain ranges, treacherous plains and unforgiving deserts, these fearless mountain men and women forerunners faced starvation, deadly weather, ferocious predators, and unwelcoming Indigenous Americans. These were true heroes, whose epic tales of survival on America's undeveloped frontier emboldened a tide of settlers to head west and become the stuff of myths and legends.
Further information on the 4th season of INTO THE WILD FRONTIER, including cast, crew, and air dates will be provided in the coming weeks.