July 25, 2018
INSP Announces Premiere Date for 3rd Season of its Taylor Hicks Hosted Culinary-Travel Series "State Plate"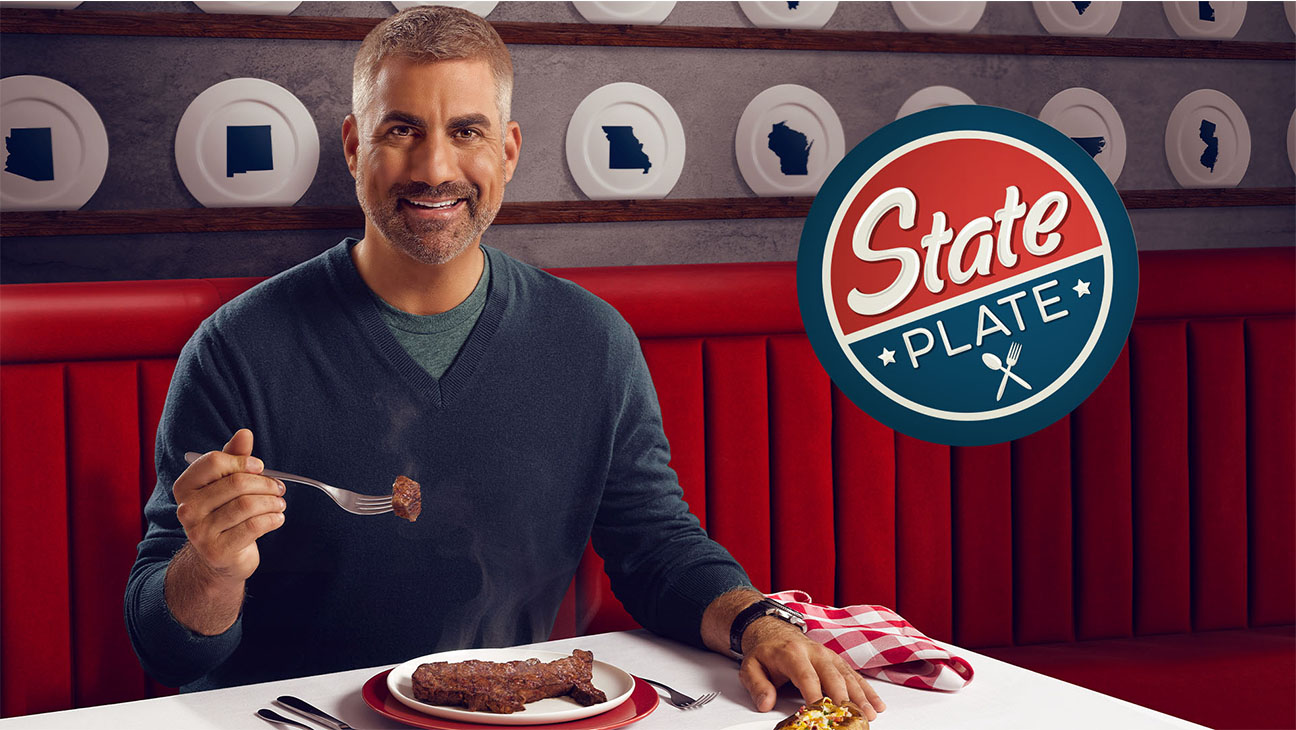 For Immediate Release
"Not only does Taylor Hicks know how to carry a tune, he's also pretty good with a fork. The platinum-selling musician and former American Idol winner has been traveling the country to spotlight some of his favorite dishes for State Plate, a food-travel show on the INSP television network." – USA Today
"Tasked with uncovering the stories behind the country's most popular dishes, Hicks travels far and wide to farms, festivals and into the kitchens of some of the nation's best cooks to learn about their homemade recipes."  – Parade.com
The Latest Season Completes the 50 State Journey
(Indian Land, SC – July 25, 2018) General entertainment television network INSP has set the premiere date for the third season of its popular original culinary-travel series State Plate. The new season will bow on Monday, September 24th in a new timeslot: 12:00PM ET. Hosted by former American Idol winner, musician, and restauranteur Taylor Hicks, State Plate takes viewers on a tour of the most iconic foods across the country. The announcement was made by Doug Butts, SVP of Programming for INSP.
"For three years Taylor has been on a mission to highlight the most iconic foods in all 50 states, and at the conclusion of season 3, he will have done exactly that," said Butts. "From the preparation of Cioppino fish stew on the California coast to the anticipation of a big lobster catch in Maine, Taylor has taken our viewers on a culinary journey of more than 250 foods.  It has been both entertaining and informative."
"In addition," continued Butts, "while everyone revels in seeing their home state featured, it has been very gratifying to see how much viewers have also enjoyed discovering new dishes in other locales across the country. Moving the series to noon should expand the show's reach even more as midday prime is a popular daypart for our network."
In this season of State Plate, Taylor Hicks' adventures include sampling kalua pig, an ice cream potato and an elk filet, as he tastes his way through the following 14 states of his epic journey: Hawaii, South Carolina, West Virginia, Virginia, Delaware, Tennessee, Arkansas, Oklahoma, Kansas, Michigan, Indiana, Idaho, Utah and Wyoming. It is a heaping helping of America's most beloved cuisine – rich in history, folklore and flavor.
State Plate is produced by RIVR Media.
###