January 31, 2022
INSP Announces Premiere Date for 3rd Season of Ultimate Cowboy Showdown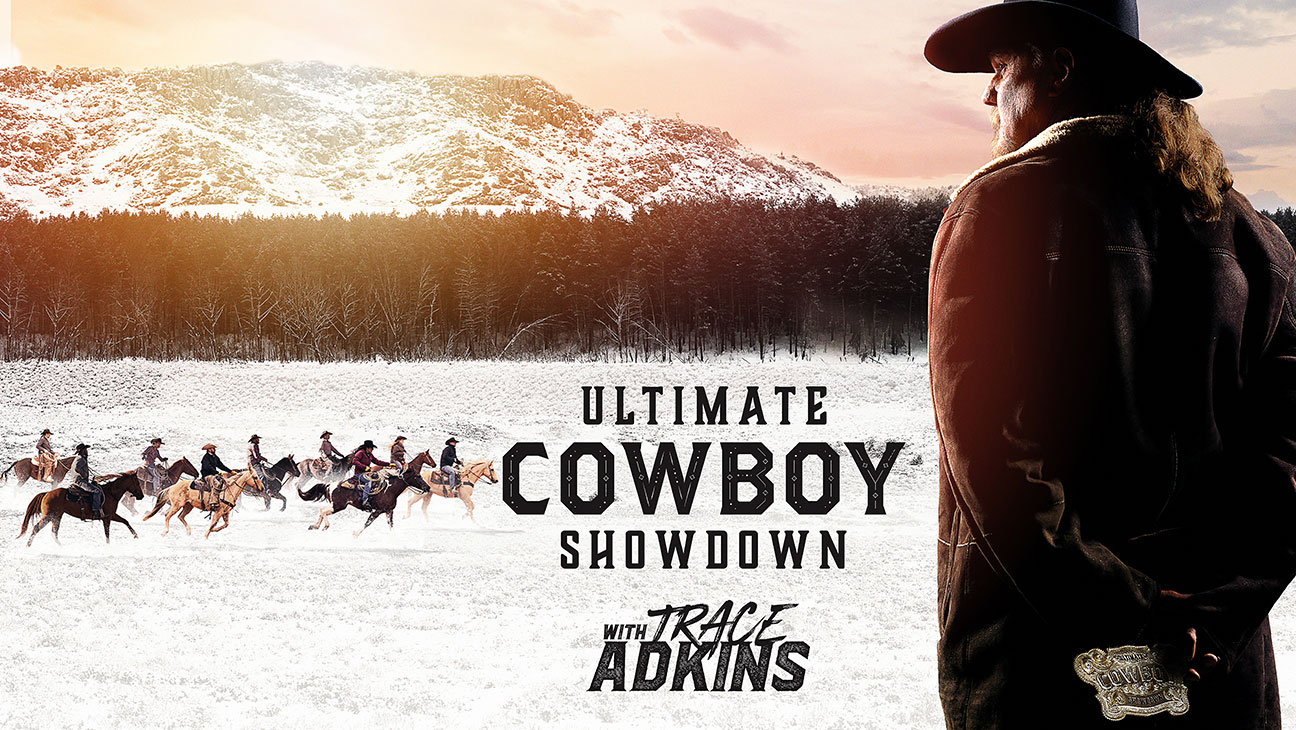 "Not scripted cowboy make-believe…"
– Cowboys & Indians magazine
For immediate release
INSP ANNOUNCES PREMIERE DATE FOR 3rd SEASON OF ULTIMATE COWBOY SHOWDOWN
The Cowboy Competition Series, Hosted by Country Music Icon Trace Adkins, Returns Thursday, April 21st at 8PM ET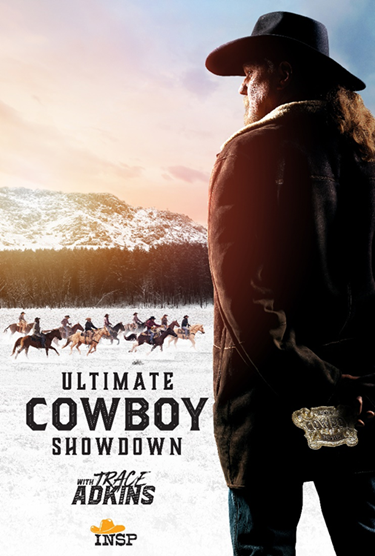 (Indian Land, SC – January 31, 2022) General Entertainment network INSP, the premiere destination for viewers who love Western and Western adjacent programming, revealed today that the 3rd season of Ultimate Cowboy Showdown will debut on Thursday, April 21st at 8PM ET. Country music icon Trace Adkins will return as host. The announcement was made by Doug Butts, EVP of Programming for INSP.
"This original series has become a true fan favorite with the INSP audience," said Butts. "With each new season viewers become more invested in the cowboy contestants as they root for their success, or departure. In season 3 the level of talent and drama has become more intense, the challenges more rigorous, and the atmosphere much more competitive. With 14 seasoned cowboys vying for a life-changing prize, no one is shy about doing whatever it takes to come out on top!  In addition, this season features a new formidable opponent…Mother Nature. Filmed in beautiful, but cold and windy Douglas, Wyoming, the weather conditions proved harsh and unrelenting, and added a whole new dimension to the challenges in each episode. We are confident our viewers will love the increased intensity of this season's competition!"
In Ultimate Cowboy Showdown, top cowboys from across the United States compete to win a herd of cattle (worth at least $50,000), a coveted belt buckle and a lifetime of bragging rights. As they lock horns in a series of grueling challenges, they are judged on their skills, knowledge, grit, and passion. The diverse male and female contestants include ranch owners and managers, horse trainers, ranch hands, bull riders, and rodeo competitors. One-by-one cowboys who don't perform are eliminated by country music icon Trace Adkins and a panel of expert judges, and in the end, only one cowboy rides away with the herd.
No season of Ultimate Cowboy Showdown would be complete without revered host Trace Adkins, who also serves as Executive Producer of the show. He had this to say: "With each new season of Ultimate Cowboy Showdown, I marvel at the level of talent in the contestants. I get to see some of the best cattlemen and ranchers from across the country, men and women who make their living off the land. They make my job pretty tough throughout the competition – I never want to send anyone home; but, when they aren't on their game, I have no problem telling them to 'hit the trail.' I'm honored to judge this season's competition, and I look forward to seeing who takes home the cattle, the buckle, and the bragging rights!"
Ultimate Cowboy Showdown, produced for INSP by Glassman Media, bows on Thursday, April 21st at 8PM ET. You can get a first look at the series by clicking the graphic above.
###