April 23, 2019
INSP Announces the Premiere of "The Legend of 5 Mile Cave"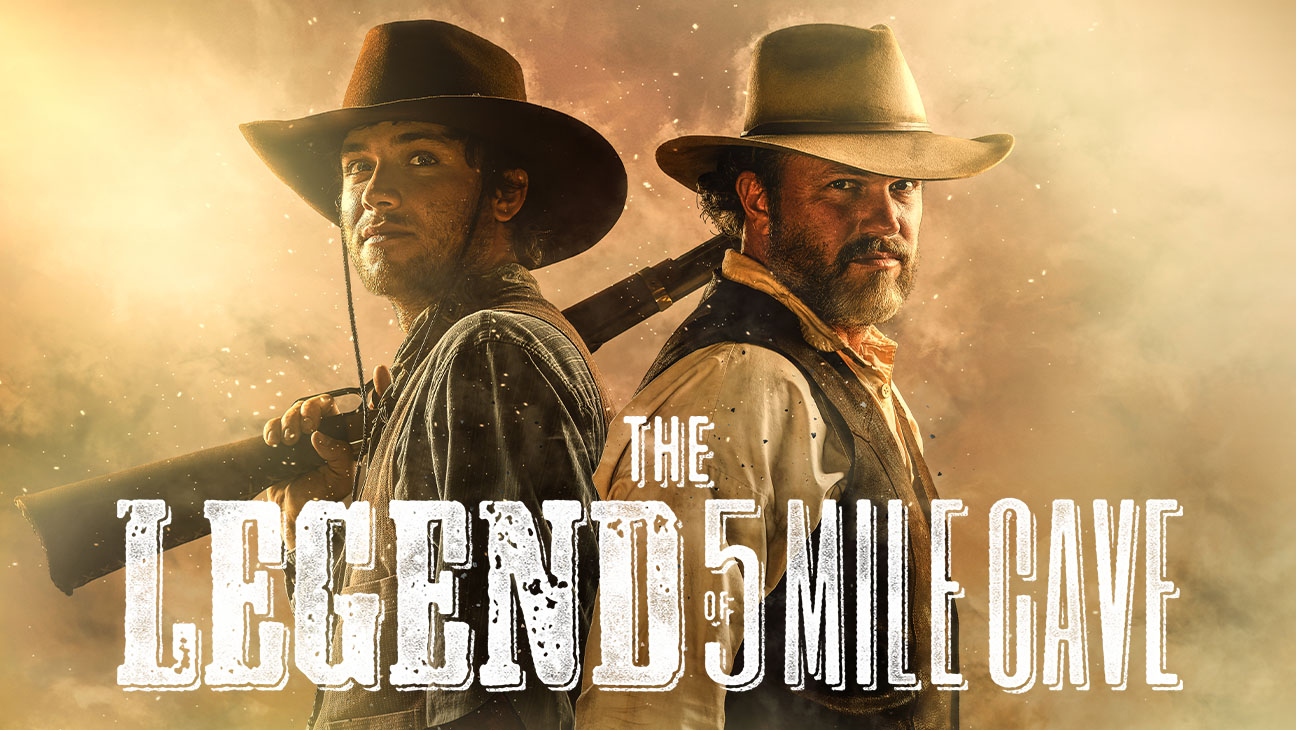 For immediate release
      "A dramatic western that is unique in that it doesn't rely on gun play or fistfights, it doesn't twist history to make bad guys out of Indians, and it doesn't make helpless damsels in distress out of strong female characters."
-Dove.org
"Skillfully interweaving a Depression-era coming-of-age story with a rip-snorting, Old West romance…The Parents Television Council is proud to award The Legend of 5 Mile Cave with the PTC Seal of Approval®."
-The Parents Television Council (PTC)
(Indian Land, SC – April 23, 2019) The Legend of 5 Mile Cave, the latest movie from INSP Films, is set to premiere on Sunday, June 9th at 8PM ET on general-entertainment network, INSP.  The announcement was made by Doug Butts, SVP of Programming for INSP.
"This film is a welcome addition to the classic western genre," said Butts. "The Legend of 5 Mile Cave is an epic tale set in 1800's Arizona and 1927 Kentucky. Two stories are uniquely interweaved as viewers journey into the romance, mystery and intrigue surrounding the Tilwicky family. With strong performances by a stellar cast, The Legend of 5 Mile Cave is a movie that the current INSP audience will embrace and new viewers will love."
In The Legend of 5 Mile Cave, a boy enchanted with tales from the Old West unlocks a mystery that could save their family farm. While his widowed mother struggles to avoid foreclosure, a mysterious stranger arrives looking for a room to rent. A bond with the boy grows as the drifter recounts breathtaking stories of Shooter Green, a legendary gunslinger accused of Arizona's biggest gold robbery. The truth is revealed, along with the secret of the drifter's past when a crooked lawman appears, hot on the trail of the stolen gold.  Past and present collide in this tale of action, adventure and drama.
The Legend of 5 Mile Cave is produced by INSP Films and distributed by Imagicomm Entertainment.  Gary Wheeler (War Room) and Jason White (Christmas on the Coast) serve as producers. The cast includes Jeremy Sumpter (Friday Night Lights, Peter Pan, Soul Surfer), Jill Wagner (Wipeout, Christmas in the Smokies, Teen Wolf), Jet Jurgensmeyer (Last Man Standing, American Sniper, Jet's World), and Adam Baldwin (The Last Ship, Full Metal Jacket, The Patriot).
The Legend of 5 Mile Cave will premiere on INSP on Sunday, June 9th at 8PM ET.
###