August 26, 2021
INSP Greenlights 3rd Season of Ultimate Cowboy Showdown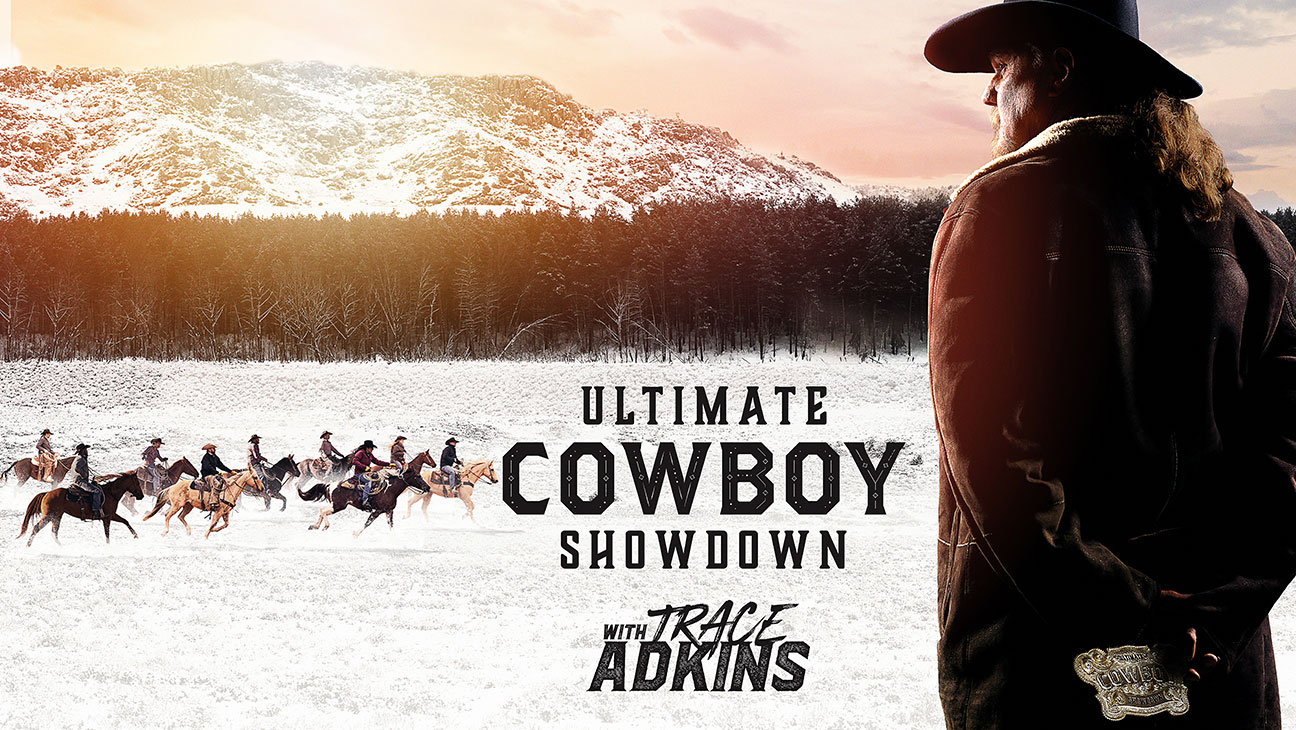 For immediate release

Country Music Icon Trace Adkins Returns as Host and Executive Producer of the Cowboy Competition Series
(Indian Land, SC – August 26, 2021) General-entertainment network INSP, the leader in Western & Western adjacent programming, has greenlit a third season of its original competition series Ultimate Cowboy Showdown featuring country music icon Trace Adkins as host and executive producer. Doug Butts, Senior Vice President of Programming for INSP, made the announcement.
Ultimate Cowboy Showdown features a diverse group of cowboys from across the country competing for the ultimate cowboy prize – their own herd of cattle. Over the course of the series, the cowboy contestants participate in grueling individual and team challenges that put their skills to the test. One-by-one cowboys who can't or don't perform are eliminated by a panel of judges that includes Trace Adkins and two event-specific experts. The last cowboy standing walks away with a prize package that includes the herd (worth at least $50,000); the coveted Ultimate Cowboy Showdown belt-buckle; and a lifetime of bragging rights.
"After two seasons, Ultimate Cowboy Showdown has attracted a large following of highly engaged fans who tune in to cheer on their favorite contestants," said Butts. "When we hear the word 'cowboy,' most of us picture a very Hollywood version of what that means. One of the draws of Ultimate Cowboy Showdown, for viewers and contestants alike, is experiencing the huge diversity of cowboy traditions and competitions that are practiced in different parts of the country by vaqueros, buckaroos, cowpunchers, paniolos, rodeo cowboys, and more.
Trace Adkins returns as host of another season. "I am pleased to be back as the host of Ultimate Cowboy Showdown," said Adkins. "With each new season, I am impressed with the caliber of cowboys who throw their hats in the ring to compete. We won't make it easy on them, and we'll see who will be able to stand tall at the end. I hope they're ready 'cause I sure am!"
Season 3 of Ultimate Cowboy Showdown, which will be comprised of ten episodes, will air exclusively on INSP. The premiere date will be announced later this year.
Cowboys interested in becoming a contestant on the show can submit an application at https://ultimatecowboycasting.castingcrane.com or click the belt buckle below.
Ultimate Cowboy Showdown is produced for INSP by Glassman Media.
###