March 20, 2018
INSP Has Greenlit a 3rd Season of the Taylor Hicks Hosted Culinary-Travel Series "State Plate"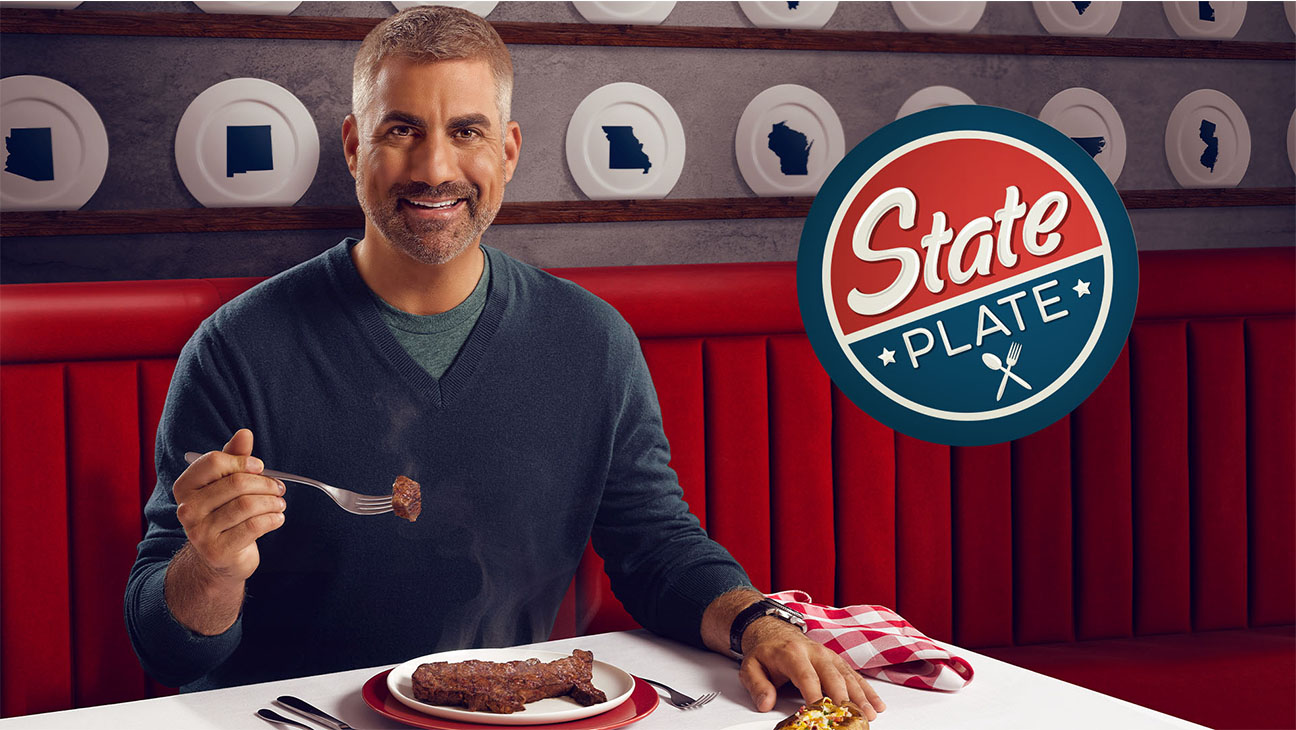 For immediate release
INSP Has Greenlit a 3rd Season of the Taylor Hicks Hosted Culinary-Travel Series State Plate
(Indian Land, SC – March 20, 2018) General entertainment television network INSP has greenlit a 3rd season of its popular original culinary-travel series State Plate, hosted by former American Idol winner, musician, and restauranteur Taylor Hicks. Doug Butts, SVP of Programming for INSP, made the announcement.
"With season 3 we will achieve our original goal of featuring all 50 states," said Butts.  "Beginning with the very first episodes in 2016, reaction from people across the country has been very positive.  Viewers took great pride in seeing their state featured, and they enjoyed going on this journey with charismatic host Taylor Hicks, who made learning about the history of regional and local foods interesting and fun."
In this season of State Plate, Taylor Hicks continues his quest to assemble the perfect state plate – representing their most historic, famous and tastiest dishes. For two years, he has crisscrossed America visiting farms, ranches, markets, and festivals to uncover the stories and legends behind each state's unique food traditions. This season, he will sample a kalua pig in Hawaii, an ice cream potato in Idaho, an elk filet in Wyoming, and all manner of other items, as he tastes his way through the final 14 states of his epic journey. It's a heaping helping of America's most beloved cuisine, rich in history, folklore, and flavor.
The premiere date for the third season of State Plate, which will include 14 episodes, will be announced soon.
 State Plate is produced by RIVR Media.
What the critics have said about Taylor Hicks and State Plate
"Not only does Taylor Hicks know how to carry a tune, he's also pretty good with a fork. The platinum-selling musician and former American Idol winner has been traveling the country to spotlight some of his favorite dishes for State Plate, a food-travel show on the INSP television network." –USA Today
"Tasked with uncovering the stories behind the country's most popular dishes, Hicks travels far and wide to farms, festivals and into the kitchens of some of the nation's best cooks to learn about their homemade recipes."  –Parade.com
"Imagine a plate full of the best food a state hast to offer.  That's exactly what Taylor Hicks is serving up on State Plate on the INSP network." –Eat. Drink. Mississippi
"If you haven't seen "State Plate," you are missing a fun and educational treat with the lovable host Taylor Hicks, former "American Idol" winner and platinum-selling entertainer." –Birmingham Parent
###