June 6, 2023
INSP Ranks in the TOP TEN in Ratings for 100 Straight Weeks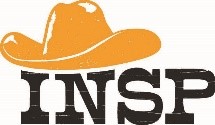 INSP Ranks in the TOP TEN in Ratings
for 100 Straight Weeks
January 4, 2023 – According to the latest Nielsen data, INSP LLC has estblished a new mark ranking among the top 10 networks in 24/7 C3 ratings for 100 consecutive weeks. The announcement was made by INSP COO, Dale Ardizzone.
"Passing the 100 week mark is a coveted milestone," said Ardizzone. "As this demonstrates, week after week, INSP has continued to rank among the leaders in ratings. Not just during one season or time of the year, but every week, for two consecutive years. We have attracted an incredibly loyal audience, and data shows they are returning to INSP in the new year."
"This record has been set during one of the most challenging times for linear networks. Yet INSP has established a record of consistency unmatched in the industry with ratings ranking higher than most high profile networks." Ardizzone noted that INSP ratings have been high in other dayparts also, including primetime.