January 11, 2022
INSP Rolls Out New Logo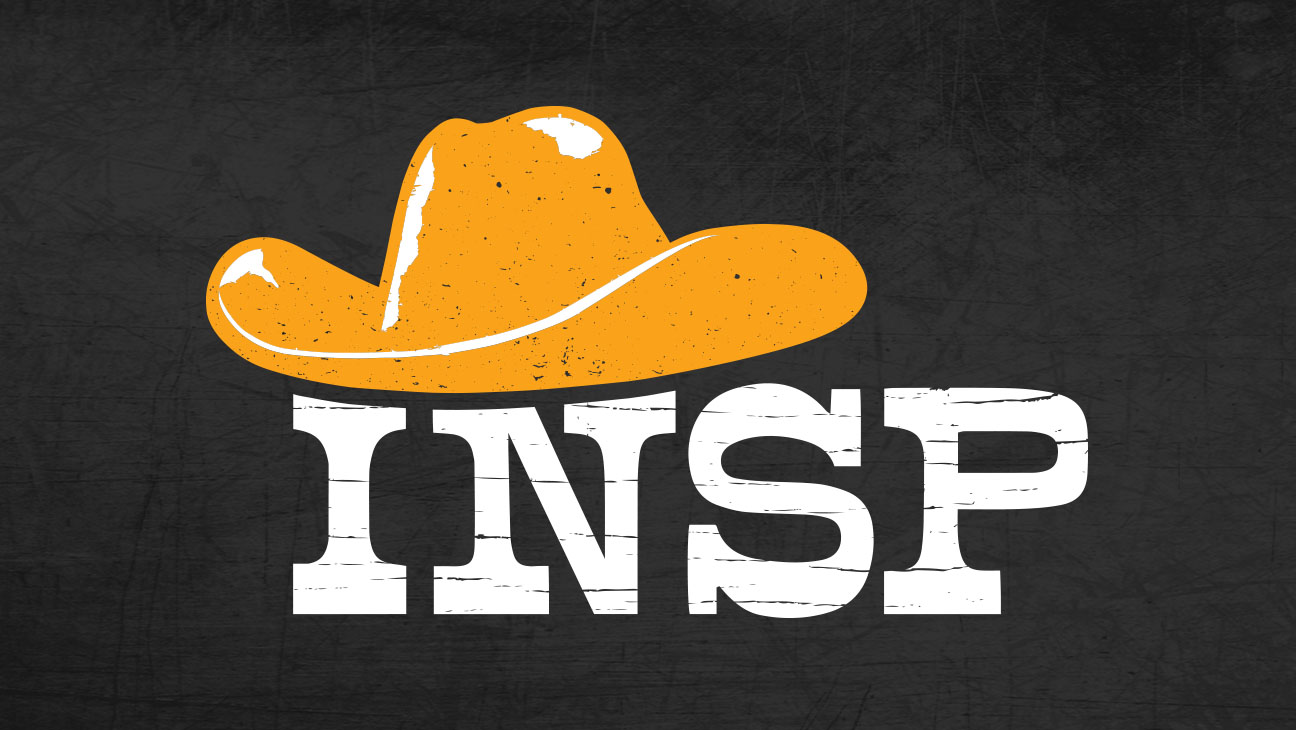 The network unveils new look to solidify its brand and market position
(Indian Land, SC – January 11, 2022) – General entertainment network INSP, the recognized leader in Western and Western adjacent programming, has reimagined its logo to reflect the evolution of the brand. The new logo, developed over several months, will debut on Tuesday, January 11. The announcement comes from Dale Ardizzone, Chief Operating Officer for INSP.
"It was high time," said Ardizzone. "INSP's former logo was introduced during a major rebrand eleven years ago. Over the last decade, the network has experienced explosive ratings growth and attracted loyal viewership, particularly from viewers who deeply embrace Western content. We needed a logo that made a statement, with one glance, about the current look and feel of our programming. Something bold, with quiet confidence. An icon that says, 'This is INSP.'"
The logo redesign was spearheaded by INSP's EVP of Marketing, Hayes Tauber, and his Marketing team, who worked with famed designer Paula Scher. Paula was instrumental in helping the team define elements that would best reflect the brand and capture the core message of INSP's content. She led the discovery phase and developed the basic concepts from which the logo was birthed.
"It was great to have the opportunity to work with the legendary Paula Scher," said Tauber. "Her conceptualization and guidance were invaluable. The cowboy hat is an enduring symbol. It's an important and revered icon in American culture, both past and present. The textured hat represents salt-of-the-earth people with heart and soul, who have put in a hard day's work. We've got some dirt under our fingernails, and our weathered hat reflects that. The hat is positioned on the text with swagger, quietly communicating that we are a network to be reckoned with! I'm very proud of the finished product, and the message it conveys."
Ardizzone continued, "The new logo's text is bigger and bolder, just like the network. INSP has enjoyed 7 straight years of year-over-year ratings increases. We are the only network with such consistent growth. According to data from Nielsen and Comscore, we attract one of the most loyal audiences of any network. And it's an audience that keeps growing. As we enter this exciting new phase in INSP's story, we look forward to the upcoming series and films in development,  including the 2nd season of our highest-rated original series, Wild West Chronicles; and the 3rd season of our viewer-favorite cowboy competition series, Ultimate Cowboy Showdown, hosted by country music icon, Trace Adkins. For those who may not have a good feel for our brand, this video will tell you all you need to know!"